Instead of doing a review of the projects I did in 2009 I thought it'd be fun to preview my ever growing projects list. To help me along I'll be sifting through a TON of bookmarked tutorials, starred google reader posts and my new
2010 Sewing Calendar
(Christmas gift from mama T).
::click on the pics for direct link to the tutorials::
I saw these on
So You Think You're Crafty
and instantly
LOVED
them. I've got a collection of Target bags from Christmas shopping just waiting to be repurposed.
This super cute scarf, also found on SYTYC. I know I just made a new scarf but with 9 degree weather, having one more won't hurt. :)

What a great way to dress up a plain T!

Brooke for sure needs a Petals Galore Bag.

Now that I have my new walking foot, i'm going to venture out and start doing more sewing with knit. How about this cute repurpose?

Boy version

Girl version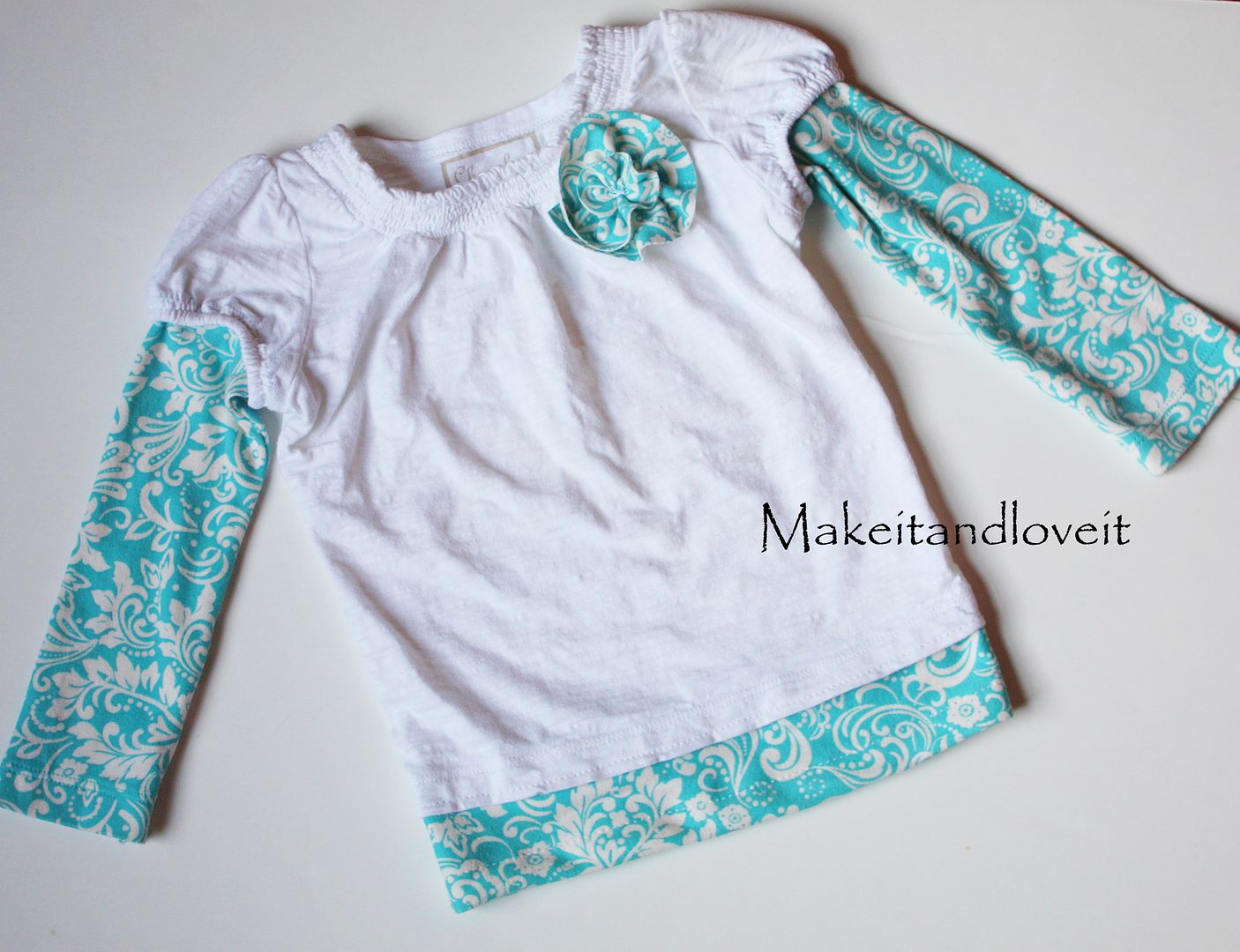 And while you're at it just go ahead and look at
ALL
of her tutorials. She's great and her tutorials are as well, too many of them are on my list to post them all.
I want to make a whole huge collection of
felt play food
. I better get on it though, cause I want it to be Brooke's birthday present. Um yeah, her birthday is less than two weeks away, I
REALLY
really
better get on it.
As if doing a set of felt food isn't a big enough project for Little Miss's b-day, I'm also going to make a
felt playhouse
for her. I think I've decided to do "Brooke's Bakery." Here's my inspiration (from etsy),
For a while I've been wanting to make a perpetual calendar, aren't they cool?! I'd love to expand my paper crafting skills. I'm crossing my fingers that I can win a starter kit over at
Mod Podge Rocks
.
Some more projects I want to start-and complete :)

Car organizer
Hot/Cold Rice Bag
More refashioning for ME
Mei Tai Sling
Luggage Tags
Curtains for my living room
A cool wreath or two
Home decor stuff-since I basically have none
That's the start of my list, seems like a lot to accomplish, but hopefully this year I can be better focused and organized with my sewing.

Happy Sewing New Year!